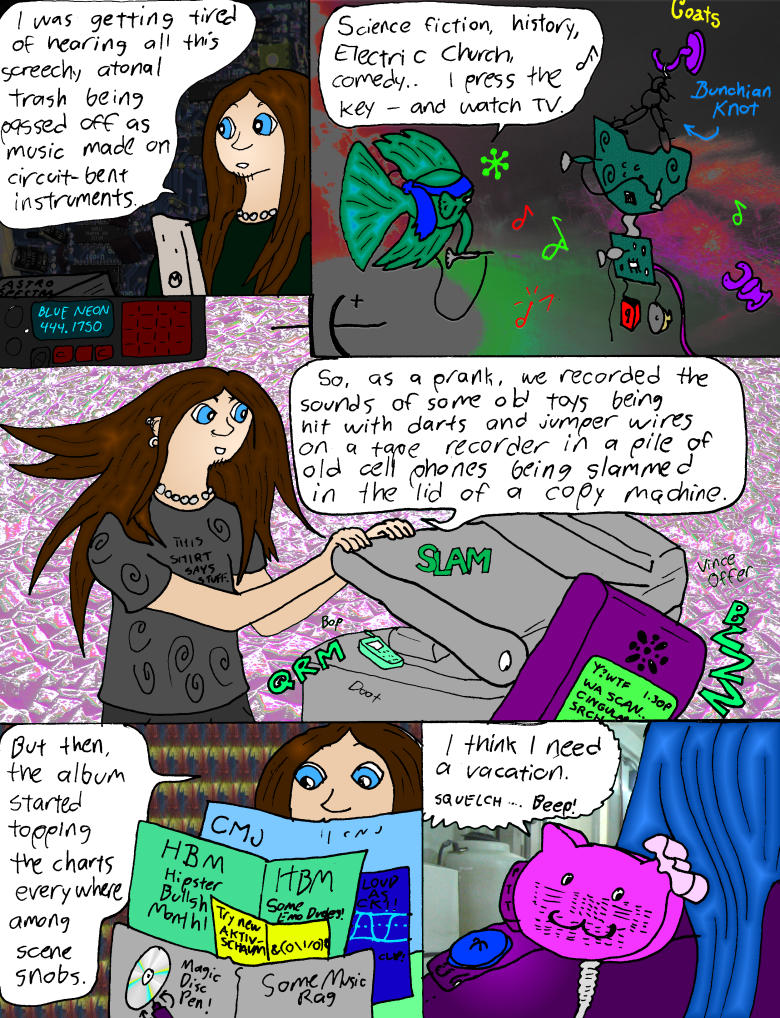 * This is my theory on circuit bending by the unenlightened. One might as well just hang the device under modification from the wall and throw darts connected together with jumper wires to it. The truly enlightened, like myself, go in there after certain analog components in the circuit and play around with their values, leading to interesting sounds without any of the Magic Smoke lossage.
The Bunchian Knot is an innovation by engineer Jason Bunch during his time at Radiate FM. It is a mysterious construction of zip-ties that kinda grows until it can hold anything together.
I'd love to know why a music magazine would have a full cover ad for AKTIV - SCHAUM. Wouldn't you?
As for that song Jeremiah's singing... it's from a rather obscure side project by Karl Bartos, former electric percussionist from Kraftwerk, after he left the band.
(Click HQ to avoid severe audio compression. Needless to say, the comment at the end is about the machine, not the song.)

The First Comic            


Home

Archive powered by Autokeen Lite by Darren Bluel.