Wednesday, August 7, 2002

Somewhere in the bowels of the Miami-Dade County Courthouse, the honorable judge Kaolla Su took the stand.

"Court will now come to order, in the case of Aberwombat vs. Simon..."

Meanwhile, in the server room at a law firm so large and impersonal it doesn't even have a name, a pounding on a locked door which had once fallen silent now resumed for a moment... then, the person within smashed the door's magnetic lock (installed with only two #6 by 1 inch wood screws, how amazingly secure!) open and fled.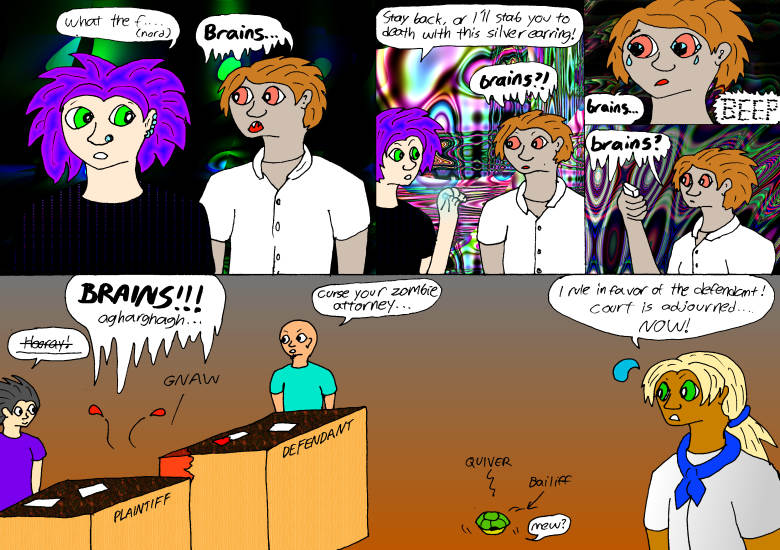 Update: Someone just pointed out to me that I got the last panel completely backwards. I just about died laughing when I realized this. Yet again, things fail to make any sense in the Blue Neon universe.

The First Comic           Today's Comic


Archive powered by Autokeen Lite.
Flee!