Wednesday, March 2, 2005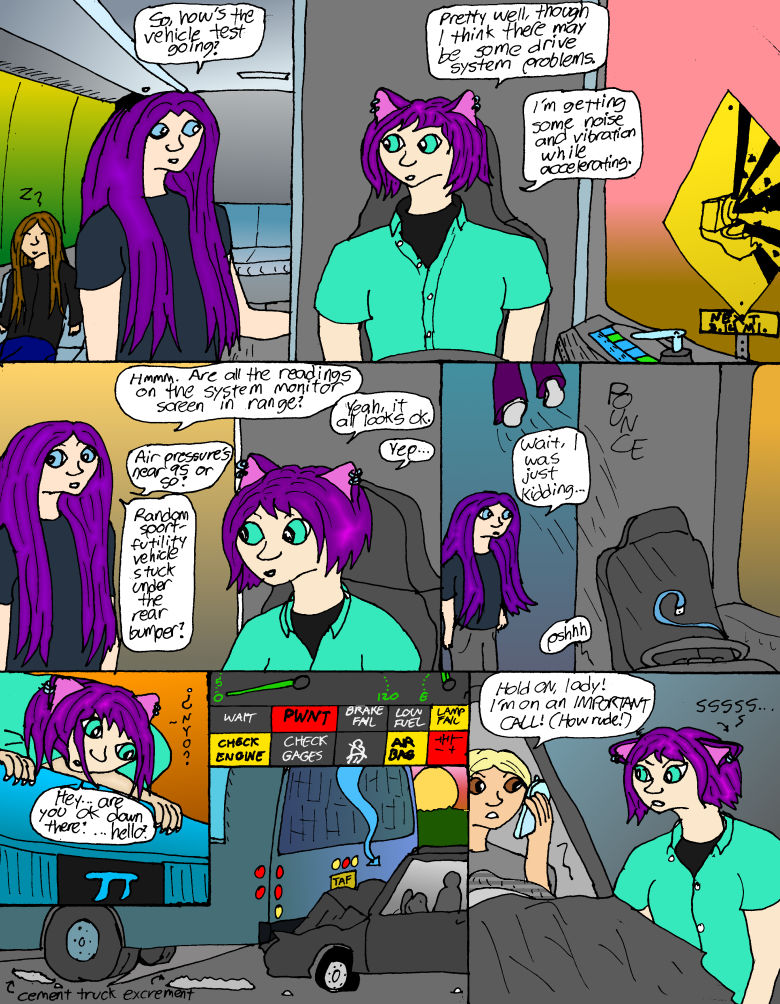 Based, more or less, on actual events. (The collision is the huge crunch you hear around 23 seconds, and yes... that IS the sound of the bus taking off afterwards. Heehee, PWN and run!
For those of you who are viewing the uncolored version - the lights on the instrument panel whose text is in really thick lines are supposed to be illuminated.

The First Comic           Today's Comic


Archive powered by Autokeen Lite.
Flee!